Links to Useful Class information

Courses 2019-2020

Computer Applications I

Hardware I (NTC Dual Credit--Computer Hardware Fundamentals Level I)

Computer Programming with Alice

Computers 8 (8th Grade Computers and programming with Sphero)

Desktop Publishing (InDesign and Photoshop)

Intro. To Business (NTC Dual Credit)

Adv Computers with JavaScript

Computer Applications 2 with MS Publisher (NTC Dual Credit--Desktop Publishing)

Hardware II (NTC Dual Credit--Computer Fundamentals Level 2)

Web Design (NTC Dual Credit--IT Development and Design Fundamentals, Web Design IA, and Web Design IB)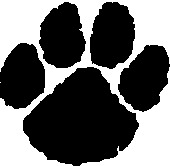 Lynne Johnson
Business and Information Technology Teacher
FBLA Adviser Chapter #12840
Strataviarian Annual Adviser
lyjohnson@gapps.stratford.k12.wi.us
Phone: 715-687-4311, Ext.#2159

I have been teaching at Stratford High School and Stratford Middle School for over 26 years. I obtained my bachlor's degree (BSA Business Education Comprehensive) from UW-Whitewater in 1992 and my master's degree (MAE Educational Leadership) from Marian University in 2002. I continuously update my knowlege of business and information technology by attending conferences, trainings, and by taking graduate courses from NTC, UW-Stevens Point, and other institutions.

I teach several courses that are dual credited through NTC. The link to NTC and the canvas site that is use is here NTC Canvas

In addition to teaching classes, I am the FBLA Adviser (Future Business Leaders of America--FBLA Website). This year Stratford High School will be hosting the Regional 2 Leadership Conference on Saturday, February 1, 2020. Justin Briggs, a junior at Stratford H.S., is serving as the Region 2 Vice President for the 2019-2020 school year--Justin Briggs Email I encourages students 9-12 who are interested in a career in Business and/or Information Technology to join FBLA. FBLA is the largest student organization worldwide. I encourage you to visit the National FBLA Site and Wisconsin FBLA Site websites to learn more.

I also am the advisor of the Annual at Stratford High School, The Stratavarian. The yearbook is created by students who are in the Desktop Publishing Course first semester as well as the students who join the club portion of the yearbook. There are many yearbooks pages that need to get completed before the deadline of February15, 2020.