COVID 19 SPECIAL ANNOUNCEMENT:

Due to the COVID 19 outbreak we will be switching to online school. For my classes you will be able to access anything and everything through Google Classroom, each class period is linked below. If you have any questions feel free to email me. I will respond during school hours 7:30-3:30. Thank you for your patience during this time. Stay safe!

CONTACT:

Email: amwasleske@gapps.stratford.k12.wi.us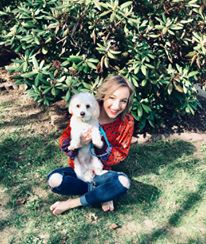 Hello all! My name is Ms. Amy Wasleske I am new to the Stratford district. I graduated from University of Wisconsin Stevens Point. Some things to know about me are that:

I love to read
I love to write and advocate for writing as much as possible.
I'm a very positive person and find joy in looking on the brighter side of any situation.
I also love spending as much time as possible with my family.